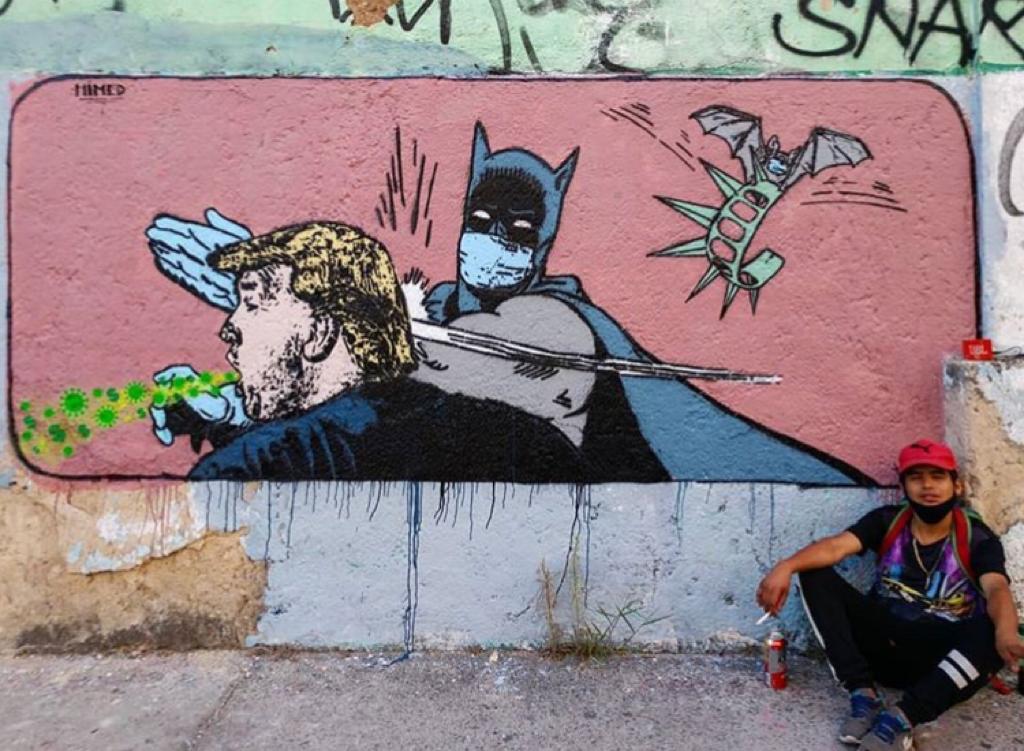 Himed, born in Anaheim California, raised in Mexico, is a self-taught visual artist specialized in the technique of stencil, mainly on public space and large format. Hehas dedicated the last 7 years of his life to paint under personal and collective projects.
His work approaches social topics according to the environment- asking the artwork to co-exist with its'surroundings, with the purpose of creating social impact and sharing with the community, to communicate a story, tale or experience, and provoke a collective yet individual change through street art, which is always open to be reinterpreted in many ways.see more
He has dabbled as a teacher in different international projects such as community workshops that conclude with an artistic intervention in the public space looking for integration and improvement of the neighborhood as well as developing a sense of belonging, unity and collectivity among the people in the place.
He has participated in festivals, exhibits, artistic residences, workshops and self-managed projects in Mexico, United States, Colombia Spain, Sweden, Belgium, France, Italy, Denmark, and Estonia.