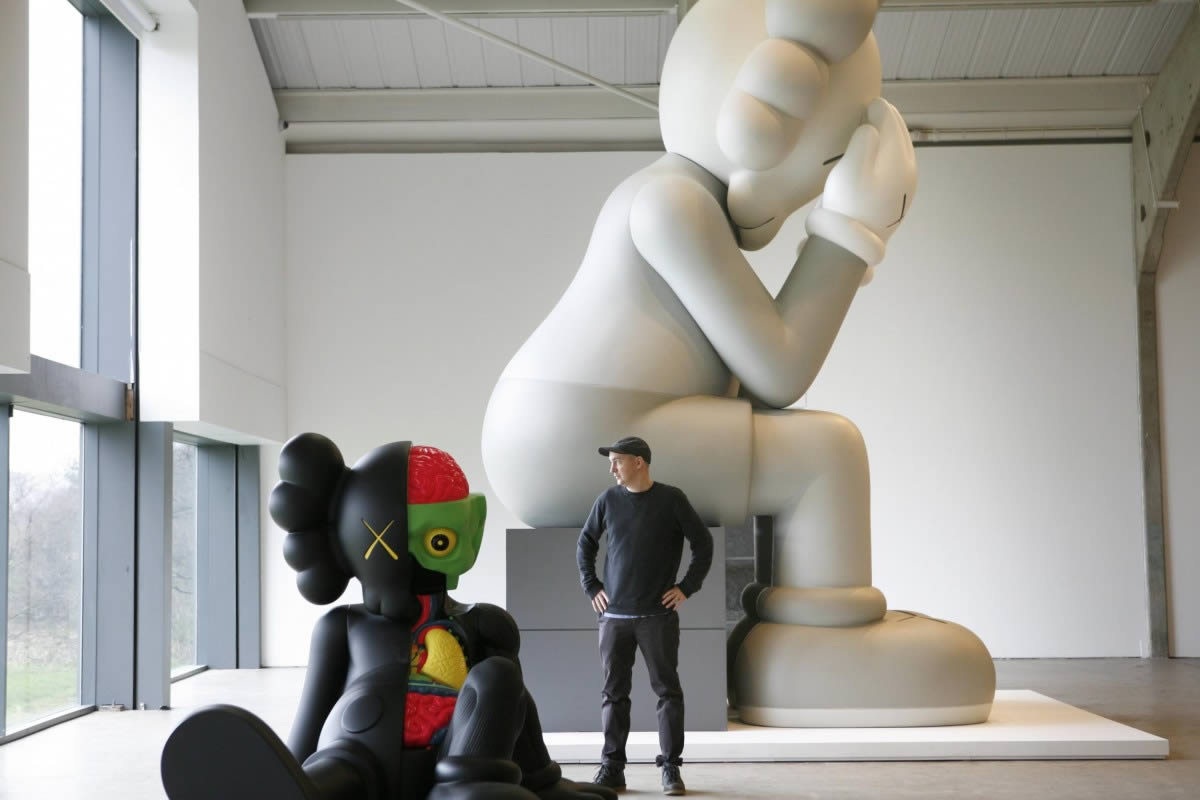 The Brooklyn-based artist KAWS (Brian Donnelly) was born in New Jersey, in 1974.
His paintings, drawings, and sculpture have been widely exhibited at museums and art galleries. He is internationally known also as a graphic artist and a creator of highly sought-after, editioned toys, apparel, and other products.
KAWS grew up in Jersey City, where he emerged as a graffiti artist in the early 1990s. He later studied at the School of Visual Arts (1993-1996), where he shifted his focus to creating public "interventions" by subverting imagery on billboards and advertisements in bus shelters and phone booths. see more
This led to collaborations with commercial photographers and designers, resulting in original artworks that have been extensively published. KAWS comfortably straddles the commercial and fine art worlds with his work, which ranges from graphic, product, and industrial design to painting, drawings, sculpture, wall murals, and silkscreen prints.
Working in the historical continuum of Pop Art, his recent paintings present abstracted cartoon imagery, making reference to both popular culture and the history of modern painting. Alternating between figuration and abstraction, KAWS's work reflects the chaotic nature of contemporary culture.