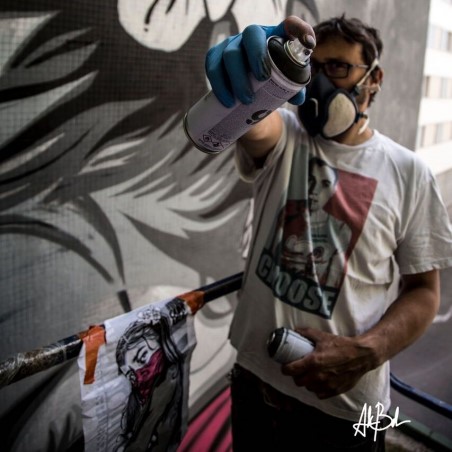 Born in 1975, RNST is a French street artist and serigraphic artist.
Street actor and serigraphic artist since the mid-1990s, adept of alternative cultures, RNST explores and plays with urban art forms as diverse as graffiti, poster design, collage and stencil.
At the same time, the artist also creates his works on canvas or on recycled media.
His studio is a street outpost in which he mixes recipes, colours and genres. RNST's speech and work are imbued with two constants: provocative and romantic.see more
This graphic activist reminds us that current events and public space must not escape us and this is where the artist comes to position himself.